I'm in the middle of March Madness!!  Even though my March Madness has nothing to do with basketball, I feel like I'm playing a basketball game right now.  I'm juggling so many moving parts and trying to fit everything in before that game clock goes off!
March is usually a pretty boring month for me.  The store is closed, the shows are over, Nantucket is quiet and cold and the only thing that keeps me busy are my daily visits to Stop & Shop so I can have some human contact.
This year, my March is pretty dang interesting!!  Steve and I are just back from Amanda and Nick's ridiculously fun wedding weekend in Miami.  In a couple of days we are off to meet up with the rest of the Ott family in Europe!!
On top of all that there is a lot going on at the store.  We are painting, refinishing the floors and getting things ready for the upcoming season.  I've got Julia's wedding shower to plan.  Plus, I've got the cutest little puppy that I need to spoil because I don't want her to be sad when I leave her for the next couple of weeks.  (Let's not even talk about it… I'm feeling so guilty!)
Here are some snaps from my first week of March Madness
This was Tuesday.  Yep it snowed again:
And this was the sunset Tuesday night:

The sunset progression:
The beginning stages of my spiffy new floors (they are still going to be gray):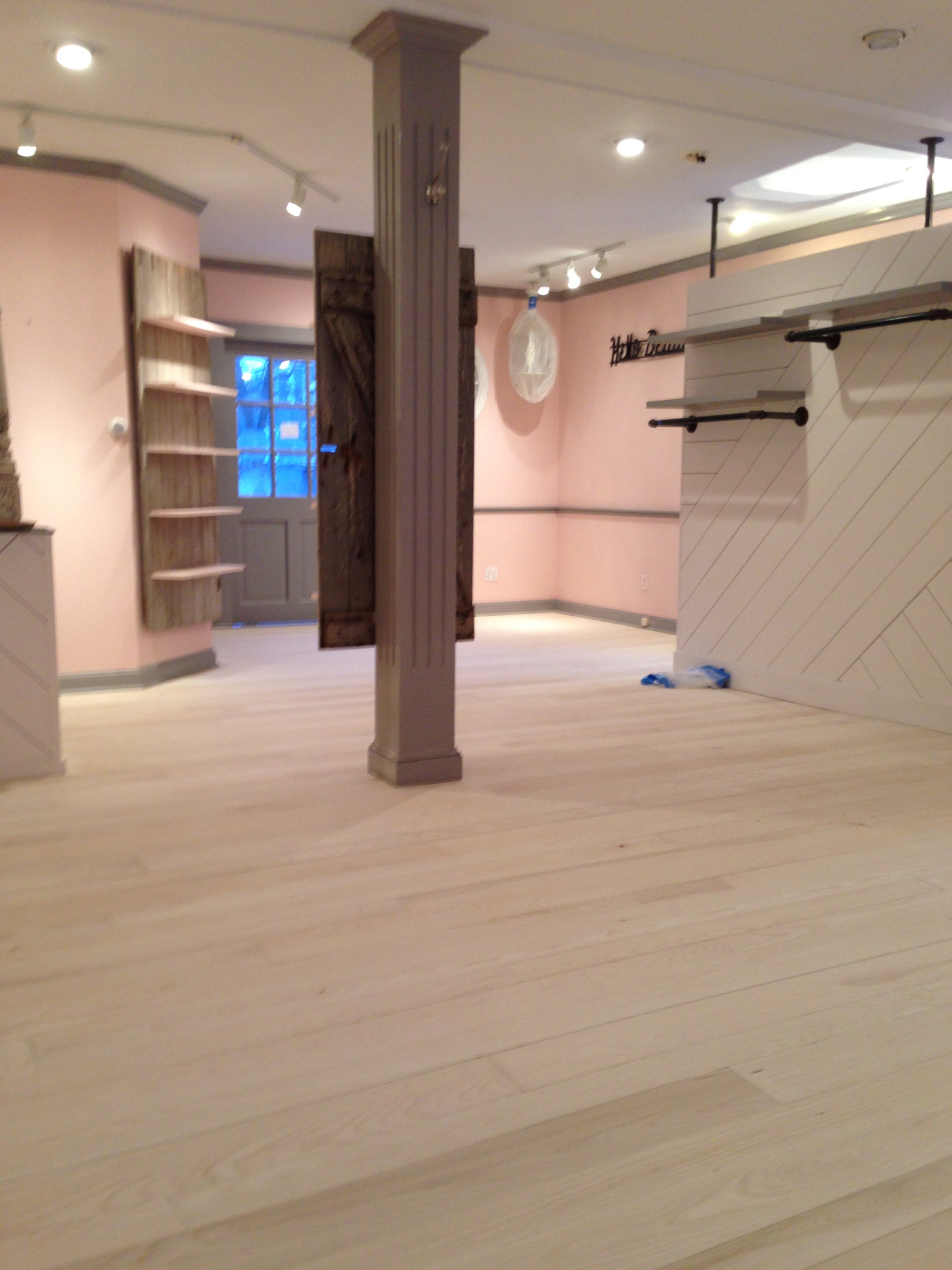 Off to Miami we go!! The hotel: 
The beach:
The Rehearsal Dinner:

Amanda's stunning family!  Her brother, (Amanda & Nick), her sisters Erika and Jessie:
The bridesmaids!  We wore Love Shack Fancy Dresses – we will be carrying this style dress at Milly & Grace this season (Photocred: Dani Epstein):
I'm sad to say that I didn't get very many pictures – I was having way too much fun!!  (The photographer's pictures are better anyway!) With Mrs. Godfrey and my main squeeze! 
March, I'm loving this change of pace!  Keep it up! xo