HERCULES! HERCULES! HERCULES!
On the second day of the storm, Nantucket woke up to a huge, white, fluffy layer of snow.  This meant we had to go sledding!  We all bundled up and headed out for another adventure!   Caroline had never been sledding before.  I know, isn't that terrible?!  We definitely took her sledding when she was between the ages of 1 and 3, but she obviously doesn't remember.  She was convinced she could "slip and slide" down our snow covered shell path… but she quickly realized that that doesn't work!  We then found a huge pile of snow that the plow trucks left in our neighborhood that served as a pretty "epic" sledding hill for us!  AND then we got a call from Steve, inviting us on an adventure.  Steve is the King of Adventure… we knew we were in for some crazy fun!
We put together a little video for you all to see!  Scroll down and hit play!
The always fashionable Patty is the best pattern mixer!  She is ready to take on the snow!
We are breaking all the rules!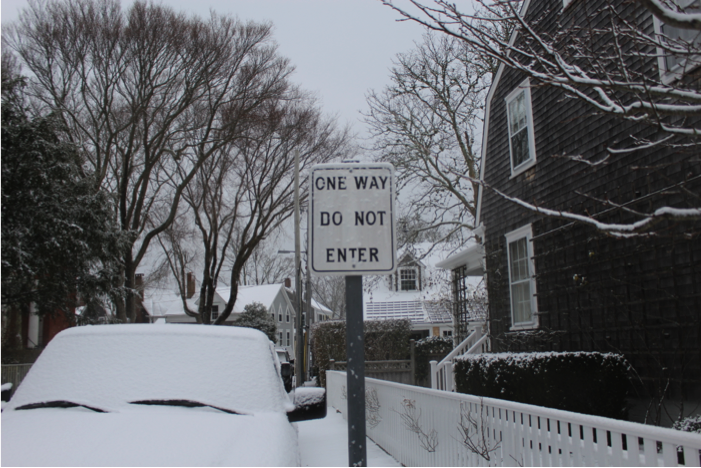 We get snow on our faces!
Steve, King of Adventure, with the GoPro camera on his head!
Let's play!
Nantucket Snowstorm – #ACKHERCULES from The Milly & Grace Girls on Vimeo.
THANKS FOR THE MEMORIES, SNOWSTORM HERCULES!